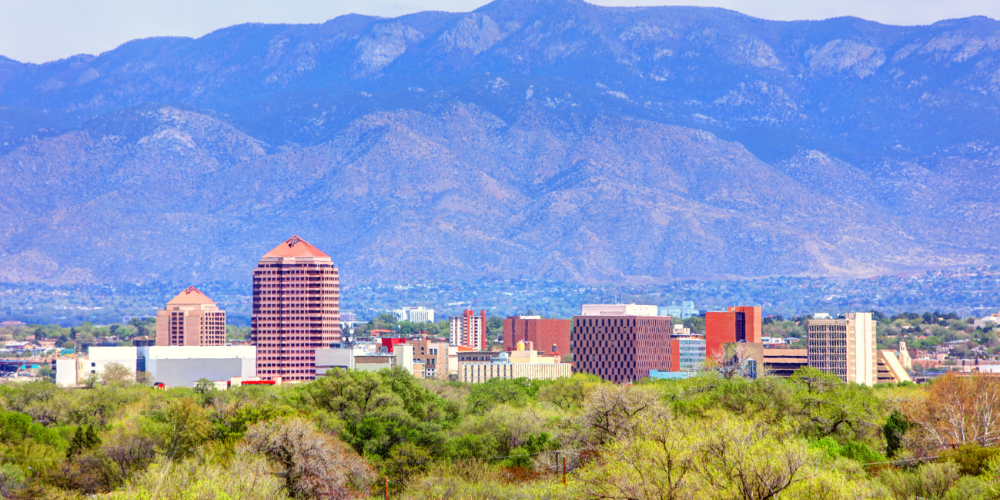 The city of Albuquerque, New Mexico is a place where the desert meets the sky. It's home to some of the most beautiful landscapes in world, with its wide-open skies and rock formations that seem to go on forever. In spring, especially after a rainstorm, it's hard not to feel like you're living in an entirely different world.
What some of you may not know is that New Mexico's extraordinary beauty is also our main source of inspiration to our top seller collection, The Stamp Dancer.
The weather here can get pretty extreme, from 100º heat to Snow storms. But while the weather may be unpredictable, there are still plenty of ways to enjoy springtime in New Mexico. Such as taking a walk near Rio Grande, the inspiration behind our River Walk Cuff Bracelet.

Or if you are looking for a view from the top, why not a a relaxing hike in one of our many enchanting mountin. You might even get a glimpse of the famous black bears that inspired the Bears Journey Cuff Bracelet.

One of our personal favorite things to do is visit one of our local farmers' markets—there are so many different vendors selling everything from organic produce to handmade crafts and jewelry. Plus, it's fun to see what kind of produce they have available at each market! Whether we're hiking through our favorite trails or just going for a run around town.

There are so many different options for outdoor activities that it would take forever to list them all! From the stunning views of the Sandia Mountains to the incredible architecture in Old Town, there are plenty of reasons why this city should be on your travel bucket list this spring (or any other season!).

If you're looking for a way to experience nature in all its glory without having to travel far from home then Albuquerque is definitely the place for you this.
But no matter the season a stop at our gallery is a must. We'd like to invite you to see us work and shop our one of a kind pieces that can only be bought in-store or at our facebook live shows!

Visit the T.Skies Gallery Located at 8106 Menaul Blvd NE in Albuquerque, New Mexico We can´t wait to see you!